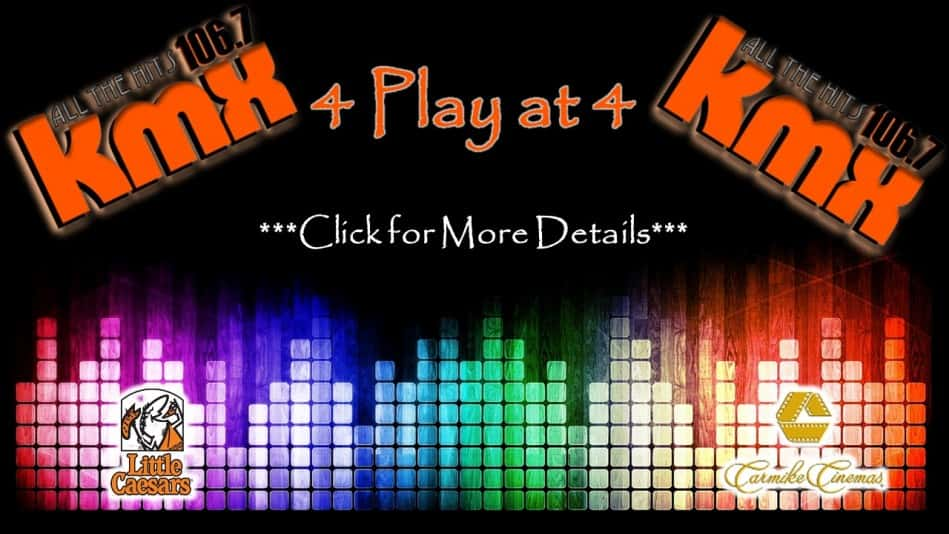 This is your chance to win dinner and a movie!!!
Monday through Friday be listening to Bryant at 4:00 p.m. when he begins counting down the top 4 requested songs of the day, after you know all four songs and artists be caller number six, if you know the song name and artist name of all four songs in order you will win dinner for 2 from McDonalds!
Be sure to listen and check our Facebook for more great giveaways daily!!!