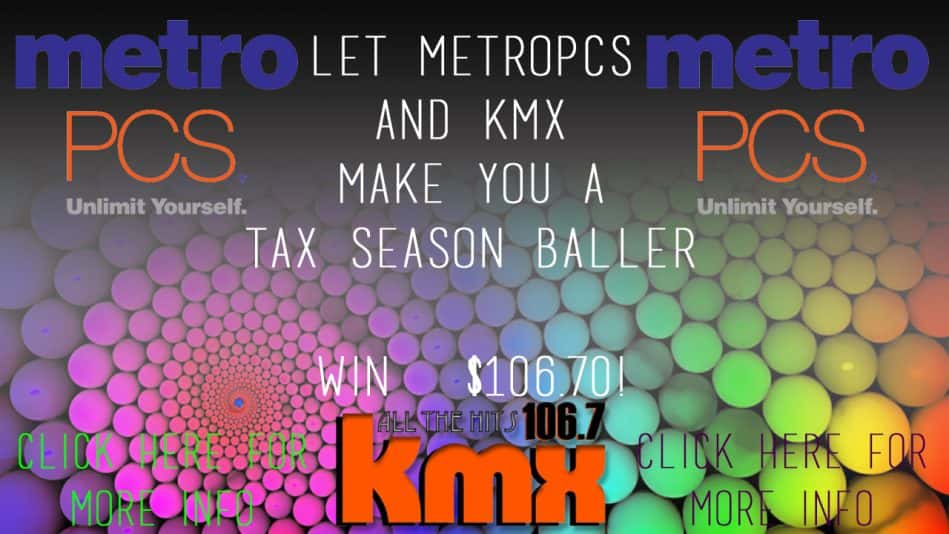 IT'S YOUR LAST CHANCE!
Let MetroPCS and KMX make YOU a baller this tax season!
Don't pad your refund by claiming your neighbors' kids and don't wait around for the IRS! Let KMX and MetroPCS take care of you!
Register Now through Thursday, March 30th for your chance to win $106.70 at the following MetroPCS location:
1880 S. Oates St
Dothan, AL
Listen out during the 5o'clock hour on Friday, March 31st to see if you win!