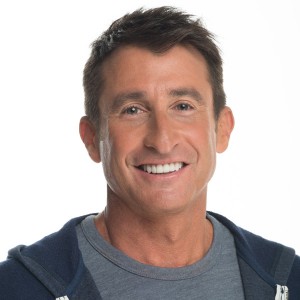 Bert Weiss – Host


---
Kristin Klingshirn – Co-Host & Entertainment New Director
Hey! I'm Kristin and I'm a proud member of The Bert Show. I love that my job is I get to laugh and joke around with my friends every day on the air. While we make sure to have fun, we don't shy from tackling the tough topics. It's always important to feel connected to our listeners, who we consider family.
I'm a graduate of the University of Kentucky, which of course make me a Wildcats fan through and through. Born and raised in Lexington, Kentucky, I'm southern in my roots and appreciate good hospitality and a perfect glass of sweet tea.
Coming from a military family, (my brother is a Marine and my father is a Vietnam Veteran), I will always support the men and women of our Armed Forces. I'm also a big supporter of rescue shelters thanks to my two dogs, Parker Jones and Leeroy Brown. The unconditional love from a dog simply makes life more joyful.
No marriage, no kids, but I do have a boyfriend that's been committed to my craziness for 7 years. Maybe we'll get married, maybe we'll have kids, maybe we won't. Trust me, if we do, you'll be the first to know. We share everything on The Bert Show. And I mean everything.
A self proclaimed TV junkie, my DVR is always filled with Real Housewives or Dancing with the Stars episodes. That's on top of the other umpteen million shows I watch. It's nice to escape to the entertainment world on a daily basis by delivering the Entertainment Buzz. I enjoy getting caught up in the fashion and the glamour of the stars, while not taking it too seriously.
In all my years in radio I've managed to be shocked by cattle prods, attacked by dogs, and tackled by rugby players. I'm a tough enough chick to where I can certainly hang with the boys and I'm extremely competitive. I attribute that to my high school basketball coach.
I still have a sensitive side, and being a part of Bert's Big Adventure and raising funds for pediatric brain tumor research is what gives me purpose. I have a strong sense of family, friends, and female independence. And besides Johnny Depp, the only other thing that makes me weak in the knees is a fabulous pair of shoes. Which reminds me…I think I'm due for a new pair…


---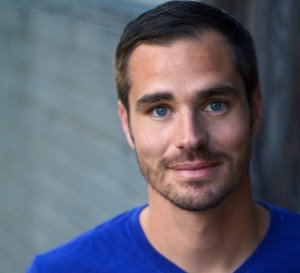 Brian Moote – Co-Host
What's up y'all? Do I sound Southern? I am really trying to right now… I am the newest addition to the greatest team in radio. Morning radio is absolutely my favorite thing to do in the world. It is such a blessing to be able to get up early and focus on making people laugh. My journey to the Bert Show has been an interesting one, with a number of jobs in different fields and in different cities along the way and I couldn't be happier to be able to be where I am now.
I grew up on Whidbey Island in the state of Washington in the Northwest corner of the country, just about as far away from the South that you can get… Literally and figuratively. I grew up on a farm in the woods that raised horses, pigs and chickens and I have two younger brothers who helped me break just about every bone that I had in my body… Sorry mom and dad, we were expensive little guys and I am sure your health insurance deductible was ridiculous.
I went to college in southern California where I was supposed to play basketball, but instead I mainly worked on making my teammates laugh at jokes while sitting on the end of the bench. Oh, I was also missing slam dunks in practice, which is a skill. After I graduated from college, I started working in special education and with at-risk youth in foster care in Seattle, WA. I also began performing stand up comedy every night and soon after started touring comedy clubs and colleges across the country. After Seattle, I moved to Boston to get a master's degree in social work with an emphasis in legislative advocacy… Oh and also to tell jokes in comedy clubs until the wee hours of the morning. No matter what career I am in though, a huge piece of my heart is always in fighting for at-risk youth and people with disabilities.
After Boston, I moved to Los Angeles where I did a bunch of comedy shows, hosted radio and did some TV stuff including making appearances as a stand up on AXS TV's Gotham Live, Nickelodeon's Nickmom's Nite Out and Laughs on FOX. I was also a cast member on MTV's prank show Money From Strangers… I also lived in a bunk bed for a while in a studio with my brother who is an actor because that is what is called "living the dream" aka broke.
Now I live in Atlanta with my wife Katie who is a ridiculously talented singer and song writer from London and our two small dogs Moxie and Norman, who I completely don't look like a weirdo walking given that I am 6'4″ and they are the size of cats. We have an apartment that has a pool and I have already found out the hard way that winters in Atlanta mean that the pool is just for looks and that hypothermia is real. We don't have any children because we have a one bedroom apartment with a ton of breakable stuff. I look forward to getting to hang out every morning and try to make you all laugh and sharing stories from my life.