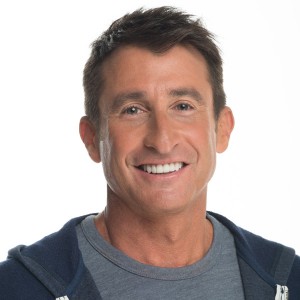 Bert Weiss – Host


---
Kristin Klingshirn – Co-Host & Entertainment New Director
Hey! I'm Kristin and I'm a proud member of The Bert Show. I love that my job is I get to laugh and joke around with my friends every day on the air. While we make sure to have fun, we don't shy from tackling the tough topics. It's always important to feel connected to our listeners, who we consider family.
I'm a graduate of the University of Kentucky, which of course make me a Wildcats fan through and through. Born and raised in Lexington, Kentucky, I'm southern in my roots and appreciate good hospitality and a perfect glass of sweet tea.
Coming from a military family, (my brother is a Marine and my father is a Vietnam Veteran), I will always support the men and women of our Armed Forces. I'm also a big supporter of rescue shelters thanks to my two dogs, Parker Jones and Leeroy Brown. The unconditional love from a dog simply makes life more joyful.
No marriage, no kids, but I do have a boyfriend that's been committed to my craziness for 7 years. Maybe we'll get married, maybe we'll have kids, maybe we won't. Trust me, if we do, you'll be the first to know. We share everything on The Bert Show. And I mean everything.
A self proclaimed TV junkie, my DVR is always filled with Real Housewives or Dancing with the Stars episodes. That's on top of the other umpteen million shows I watch. It's nice to escape to the entertainment world on a daily basis by delivering the Entertainment Buzz. I enjoy getting caught up in the fashion and the glamour of the stars, while not taking it too seriously.
In all my years in radio I've managed to be shocked by cattle prods, attacked by dogs, and tackled by rugby players. I'm a tough enough chick to where I can certainly hang with the boys and I'm extremely competitive. I attribute that to my high school basketball coach.
I still have a sensitive side, and being a part of Bert's Big Adventure and raising funds for pediatric brain tumor research is what gives me purpose. I have a strong sense of family, friends, and female independence. And besides Johnny Depp, the only other thing that makes me weak in the knees is a fabulous pair of shoes. Which reminds me…I think I'm due for a new pair…


---